---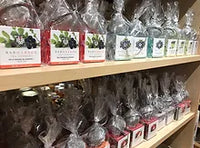 A complete gift - stainless steel infuser with a sample size of your favorite loose Bar Harbor Tea!  Makes a perfect gift for anyone on your list. This is one of their best sellers!
A variety of flavor options to pick from: Wild Maine Blueberry Green Tea, Wild Maine Blueberry Black Tea, Wild Maine Blueberry Fruit Tea, Earl Grey Extra and New England Maple.
By shopping in our Nature Stores, you are helping Maine Audubon further our mission: to conserve Maine's wildlife and wildlife habitat by engaging people in conservation, education, and action.